Find the essentials of your holiday on our Riviera Villages mobile application
Effort, endurance and surpassing oneself
In addition to the fitness room where you can find all the machines (treadmill, exercise bike, rowing machine,...). At Kon Tiki we offer muscle strengthening classes given throughout the day by specialised coaches.
On the programme: cardio with TRX, Boot Camp or HIIT.
CARDIO, CYCLING & workout
Soft gym sessions are also provided.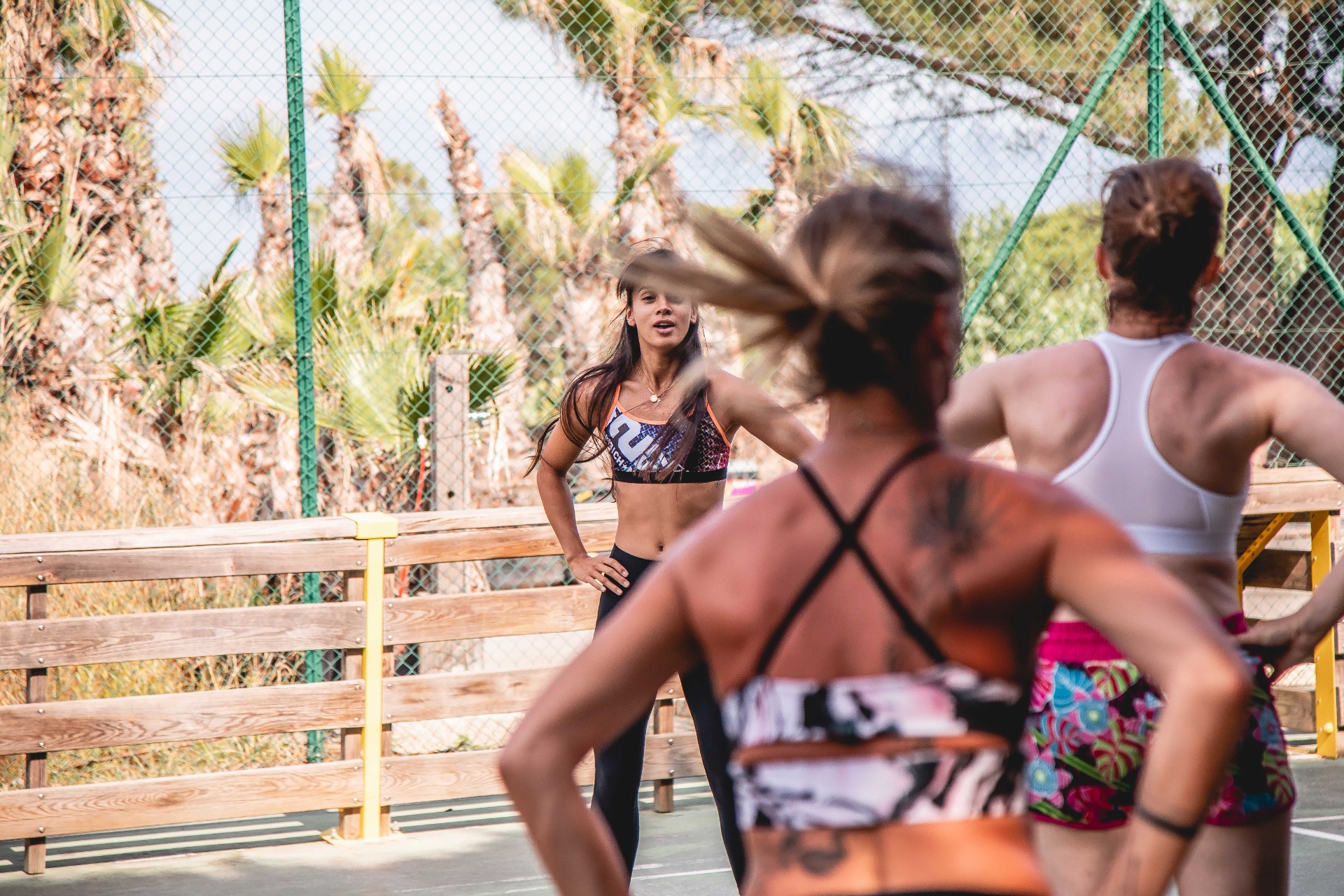 An application to make your life easier
Our mobile application offers a wealth of information and activity ideas to help you plan and enjoy your stay.